This is the story of how me & my brother started Convertify
Hey there, I'm Franco, founder of Convertify. The story starts when me and my brother were trying to build a mobile app for a side project. We quickly found out that using the last web technologies (Angular, React, Vue) you can create a responsive web app that looks and functions just as a native app.
When we created the first mobile app and uploaded it successfully on the App Store and Play Store, we realized that many people wanted to convert their sites to a mobile application but found it very complicated and even if they were able to build an app, they were never approved by the stores. So with our code we were able to solve all this problems and realized we could run a business with it. And then we launched Convertify…
Convertify helps businesses create quick native apps using just a website URL. If you already have a responsive website, we wrap it and deliver your app in less than 24hrs so you can submit it to the Play Store and App Store.
In a less complex way, we are a team of developers working for those website developers that find applications difficut to build.
What makes Convertify so special?
Great Customer Support
Fast & Native apps
Responsive and Mobile Friendly apps
Cheaps and lower costs than competition
Documentations and video tutorials
High rate approvals on the stores
Take a look at our Features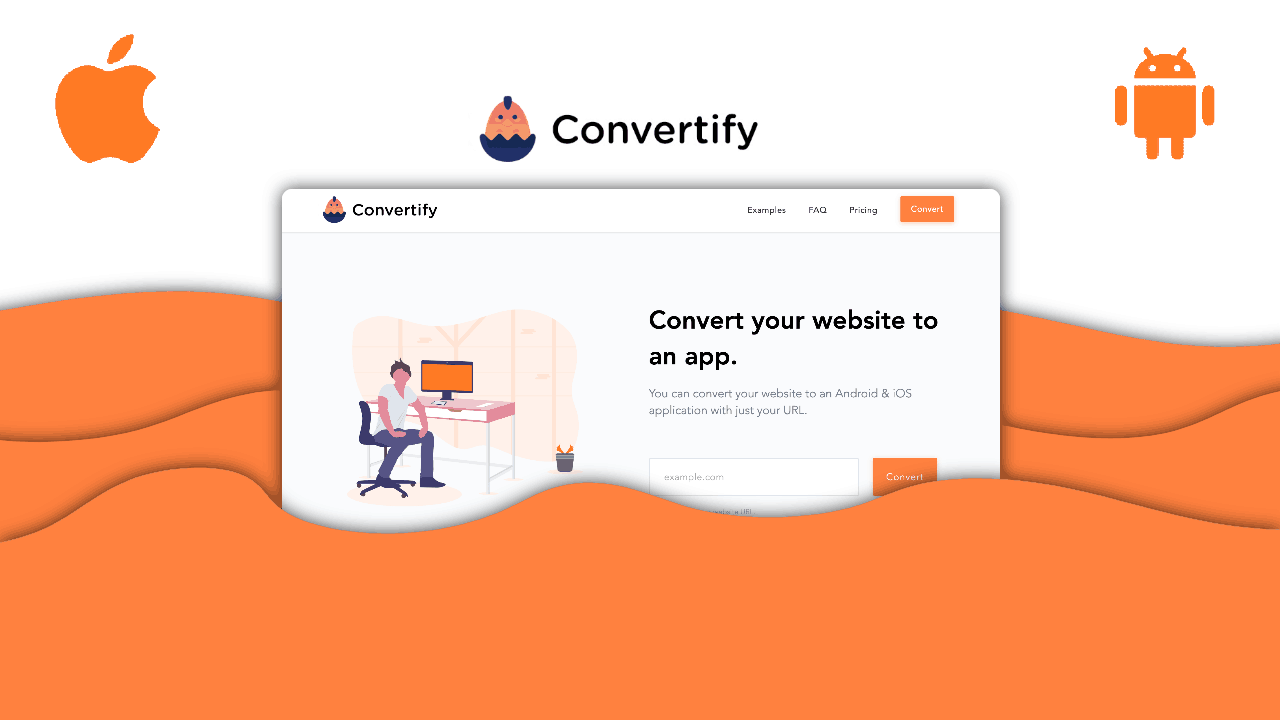 The early days…
Our launching was very poor and the apps were not that good. Many of the customers couldn't get through apple neither play store and they got really angry. Even though we were charging $15 USD for a worst product than what it is right now. Those early reviews were killing our business but we remained confident that we could find better customers and help them even more.
4 defining updates
Convertify wasn't always this nice. At first we didn't have the option to show the customers how their apps would look. Months later we launched Demo Showcase for those ones that would like to have a preview of how their app would look before buying. We insist the demo is just a preview and your paid app would be much better and faster. Also, on demo we show our icon and Convertify demo as the app name. Those can be changed on paid version.
Also, on the early days, we didn't charge with Credit or Debit cards, it was just PayPal. As the months passed and the sells increased we decided to add Credit and Debit cards as a payment method alongside with PayPal. Sells increased even more so we decided to invest more on our service and product. Our team started growing with qualified people able to help us sell and leave our customers happy with their apps.
With the money that we were getting, we invested on video tutorials and documentation of all kinds. We created documentation on how to upload your app to the Play Store and App Store and a video tutorial included made personally by the Founders of Convertify. Also made documentation for Push Notifications and for those ones that buy Source code for their apps, with video tutorials as well made by us.
Last and very important decision was adding more qualified people to the team and investing time and money with them. We set Convertify as a company based on the United States of America and started hiring from that day on. Now we are a team of 10 highly prepared and educated developers running the conversions and customer support.
Nowadays…
As a team, we are really happy for everything we have achieved on these years. And we are currently on a run to improve those horrible reviews that are all around the internet and replace them with happy and new customer reviews.
Our goal is to continue improving throughout the days and become the best website to app converters on the web. We are convinced we are the best already but why not become our best version? Our goal is clear and I want to ask you guys to help us achieve this. Let's fill the web with Convertify new and good reviews 😉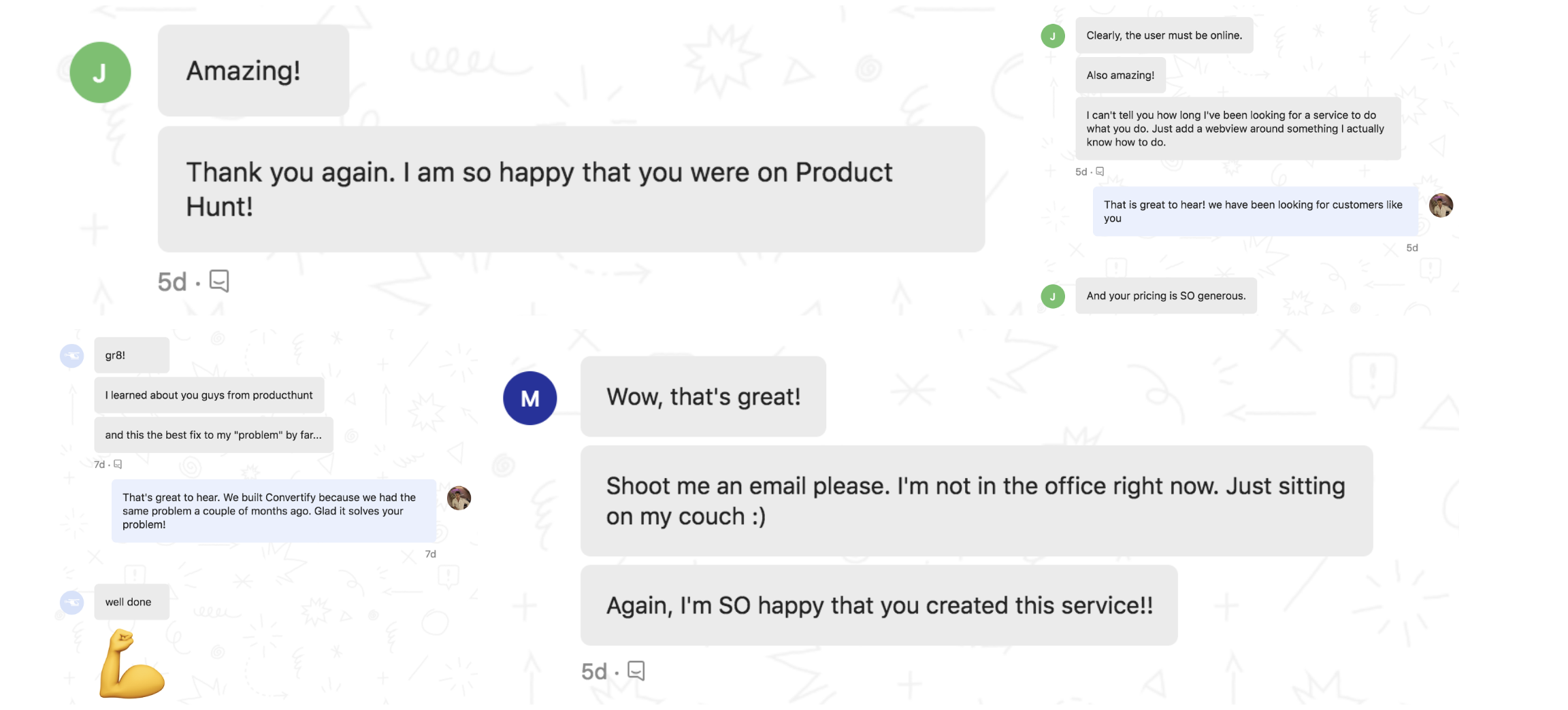 Check out some of the newest reviews: https://convertify.app/reviews.