In the search for an effective strategy, not only for marketing, but also for tangible results, technology is the best tool. Especially if you own a retail business; We are talking about an app that boosts your retail business services.
And of course, what better option than a team of developers as your ally to achieve your business goals? In Convertify you have an ideal platform to create your mobile applications for iOS or Android.
Here we tell you how to give a positive turn to your retail commercial services in an effective, intelligent and supportive way in this digital age. Keep reading.
Let's talk about retail business services
Did you know that practically every person in the world has a smartphone? Currently, this represents a level of interconnection that forces the masses to demand more speed, efficiency, and convenience.
From a customer solution perspective today, adapting to the digital ecosystem is key to staying operational. Why? Times change and you must ensure an updated business model, in accordance with new needs.
An app gives you increased sales coverage so you can offer your retail business services successfully. You can understand your customers and discover what they want, as well as develop marketing techniques to grow.
Now is the time to evolve and expand your business with a cutting-edge, simple and effective tool!
Reasons to develop a retail app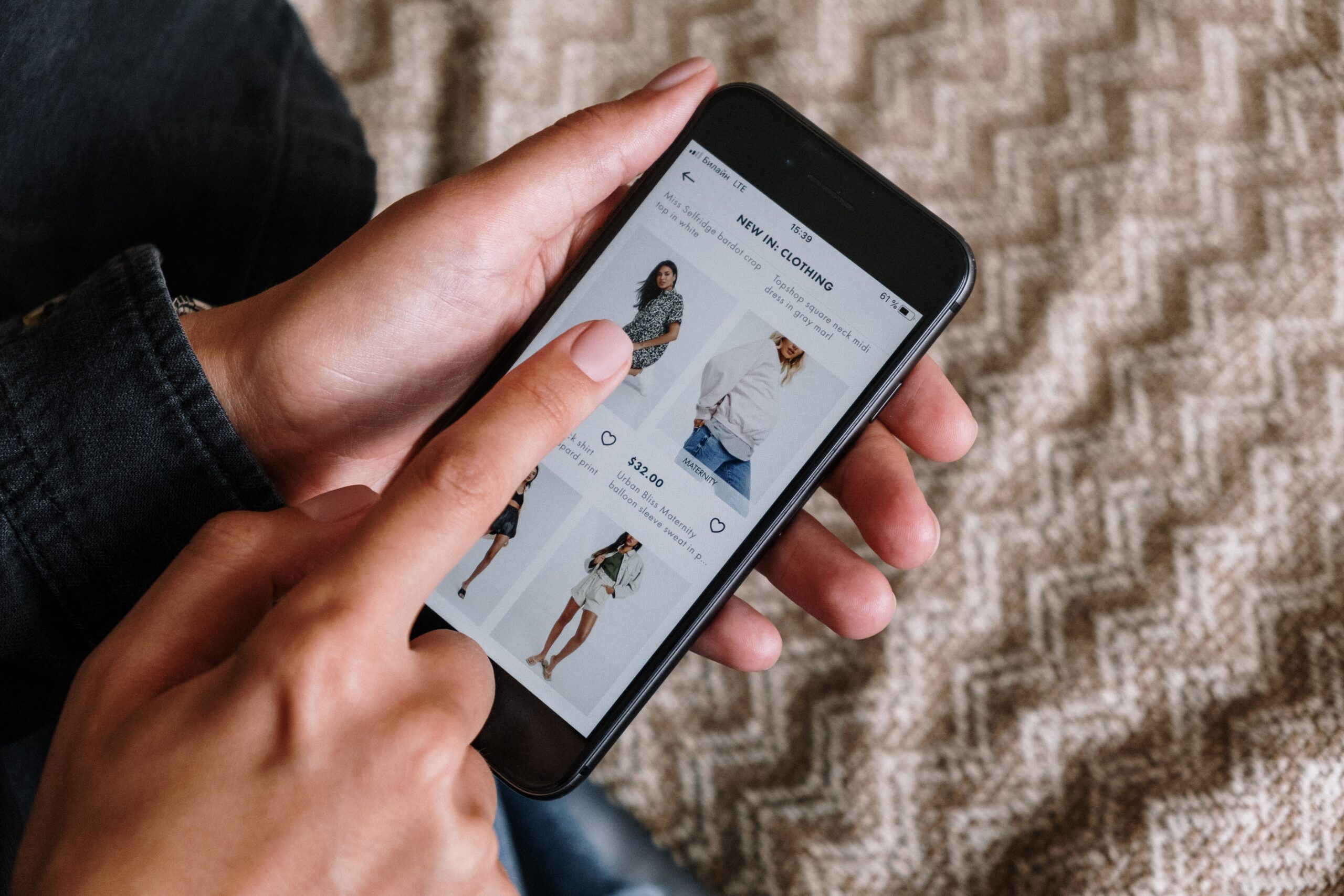 Your business has enormous potential just by interacting with your customers. In addition to maintaining direct contact with customers, you can also take advantage of technology to stand out from the competition.
Digital technology is an omnipresent resource that, when you know how to use it, can quickly be valuable. In this sense, an application for your retail business services offers a solution beyond a simple point of sale.
Would you like to know why you should develop an application for your retail business services? We explain below.
A website is no longer enough
As technology advances, you have more and better alternatives to reach your users faster. But, how to achieve it only through a website? It is necessary to have 24/7 availability, offering a unique experience.
Your retail business services must be based on analytics and data about your customers to improve service, products, and more. A retail app gives you the necessary conditions in terms of advertising, digital sales channels, and online presence.
Boost your conversion
How to raise conversion rates? That key element shows us how many people visited your app or website and how many converted. This way you can measure how precise your strategies are and improve them.
Here are some factors that help you achieve your goals. For example, a retail business services app is ideal for providing purchase flexibility at any time.
In addition, it is useful for your users, since it allows them to make product and price comparisons. It is also ideal for saving time and purchasing a service or product more easily from the comfort of your home or office.
Now, how to get functionality and speed? Easy! Accounts with Convertify, the experts in mobile development; you will be able to obtain an app that has a properly structured UI / UX design.
Remember that users get bored by browsing slow sites, lose interest and choose to abandon a purchase.
Be up-to-date
Simply staying up to date and mastering trends is critical to raising the bar for your retail business. Therefore, we urge you to stay at the forefront of technology with an application that enhances your retail business services.
Just think like a user and analyze which environment is more satisfying, faster and more effective. Go to a store or buy online with the bonus of choosing the place and time to receive the product.
This facility is only provided by technology and by having a leading team in the market such as Convertify.
Build brand loyalty
By having a mobile app that enhances your retail business services, you can strengthen that connection with your customers. You can provide discounts and promotions or offers on your products just by installing the app on their mobiles.
This presents an opportunity for positive engagement for the user, a personalized benefit that, without a doubt, will bring him closer to your company. In addition, you will be remembered by your audience.
Better In-store Experience
Whatever the nature of your retail business, from a physical store to an online store, you need an app. You can use this tool to provide a better shopping experience for your users, including payment systems.
In addition to differentiating yourself on the market, you get privacy and security. You can also integrate functionalities such as geolocation, shopping cart, online catalog and more.
Convertifas an Ally for your Retail Business Services
At Convertify you are one step away from evolving, adapting to the new commercial dynamics demanded by today's customers. Your mobile application can be equipped with ideal functions for your growth, such as the following.
Push notifications
Send unlimited push notifications with Onesignal.com without any additional charge. You will be able to send notifications with internal or specific URLs to selected users in your application.
Links from your app and the "Share" button
Direct your users to other apps or to a web browser. It is also possible to get integration with the "share" buttons on social networks.
Multimedia
Your retail business services app will be able to play videos and music. In addition, you can record audio, video and images and have a file upload and download function.
Conclusion
It is a driving force for your retail business to have an app designed specifically for your services. It is the bridge to a closer relationship with your customers, in addition to increasing the number of users.
At Convertify we offer you plans adapted to your needs, both for Android and iOS users. We develop your APK or IPA file, ready to upload to the Play Store to the App Store. It is simple!
Just enter the URL of the site you want to convert into an app, and we'll send it to you in less than 24 hours. Our expert team will develop your application and you can publish it. Ready for new clients? Do it with Convertify!