There are many ways apps can generate revenue and make money. Surely a person who is beginning to know how digital businesses move, cannot find out how these companies do to make money if generally, their services are free. Advertising is one of these alternatives that the owners of apps have to generate revenue.
App Advertising revenue model. Let's get into the topic a little more and touch on some points that will help you to know how this model works and what considerations you need to have in order to start.
Like almost all digital items and related to mobile usability, in-app advertising grows exponentially year by year. Advertising patterns are becoming more expensive and app owners are generating more revenue.
eMarketer predicts that total global digital ad spending will continue to grow over the next years, reaching $517.51 billion by 2023.
That's a HUGE number! That is why today we want to bring you information about how you can start your way in this model and take advantage of the growing trend ahead.
How Do Apps Monetize With Ads?
Okay, I'm sure you'll be thinking that the numbers we show are very nice and positive; but, how does an app generate revenue through advertising?
Well, there are many factors that cause an app to generate more or less revenue from advertising.
One of the main factors is the ad pricing model. This consists in what will be the measurement that will be made by the company in charge of the distribution of advertising and payments.
For example, an app can be paid for the number of times advertising is clicked by users. Or also by the number of times a video is played within the app.
Here comes another important factor and is the advertising format that we choose to show in our app. It is not the same to show a banner in the bottom area of our interface, as to show a video that occupies the entire screen.
The choice of one or the other factor will depend on the usability dynamics of our application, that is to say how the user interacts with our app and know which will be the most productive to not lose them.
In short, how do advertising applications generate revenue?
They are paid by an intermediary company between the advertiser and the owner of the application, based on different statistics that will change according to the factors and models that we use.
Can I Make Money if I Create an App? Different Revenue Models
You can generate revenue by creating an app and using the right marketing and monetization models. Advertising is not the only model that allows applications to generate revenue. There are two other main ones that are important in the mobile apps market.
They are In-App Purchases and Paid Apps, and we wrote an article talking about these two models that you can see here.
This model is one of the most used in the market of applications and with just reason since it has characteristics that make it very profitable. It consists mainly of users making the download for free and enjoying some functionalities without paying.
The profits in this model are from purchases made by the user within the application, usually to access premium features or to have some other kind of benefit.
Paid App is a business model in which users must pay for downloading your mobile app, so the revenue is related to the number of downloads you receive.
It is a model widely used by companies that provide a unique and professional solution through their product, such as professional photo and video editors.
How to Get Started With In-App Advertising
Create an App
It is very clear that to develop this model first we need a mobile app. While this is a very obvious point, we want to name it because there may be people who read us and are thinking about creating an app.
With Convertify, this step is quick and easy. If you have a website for your business, you can turn it into a mobile app for iOS and Android with just its URL.
This is why we are waiting for you to know our proposal, and hopefully, we can work together.
Choose an Ad Network
An online advertising network or advertising network is a company that connects advertisers to websites that want to host ads. The key function of an advertising network is to aggregate publishers' advertising supply and match the advertiser's demand.
It is basically an intermediary between people who want to advertise in mobile apps and app owners.
There are many options for Ad Networks, today we show you two: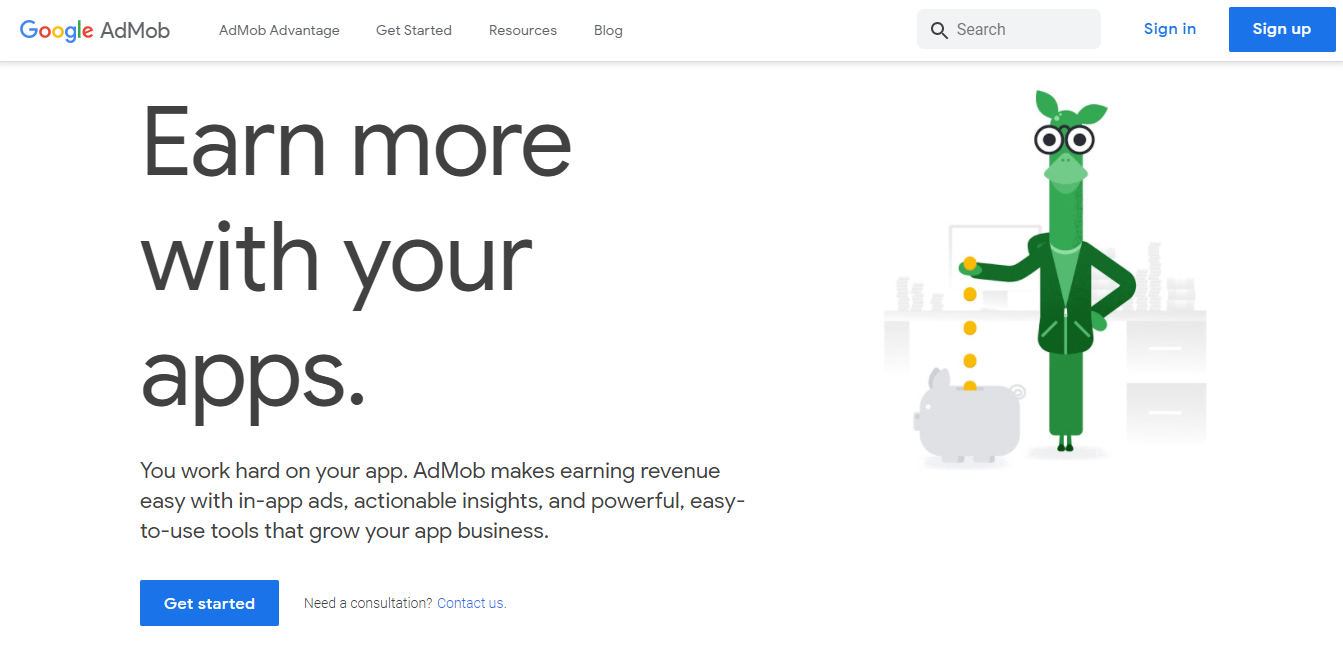 As always, the Google giant offers us a great service for what our business needs. In-App Advertising is no exception.
Google AdMob allows you to generate revenue with your mobile app in an easy and secure way. It offers us personalized service, with real-time statistics of how our campaigns are positioned and automated tools that make our work simpler and more enjoyable.
More than 1 million apps use AdMob, and 81% of the leading Android mobile apps use this service.
They also offer a blog with very interesting posts to support the process of creating and optimizing mobile advertising campaigns.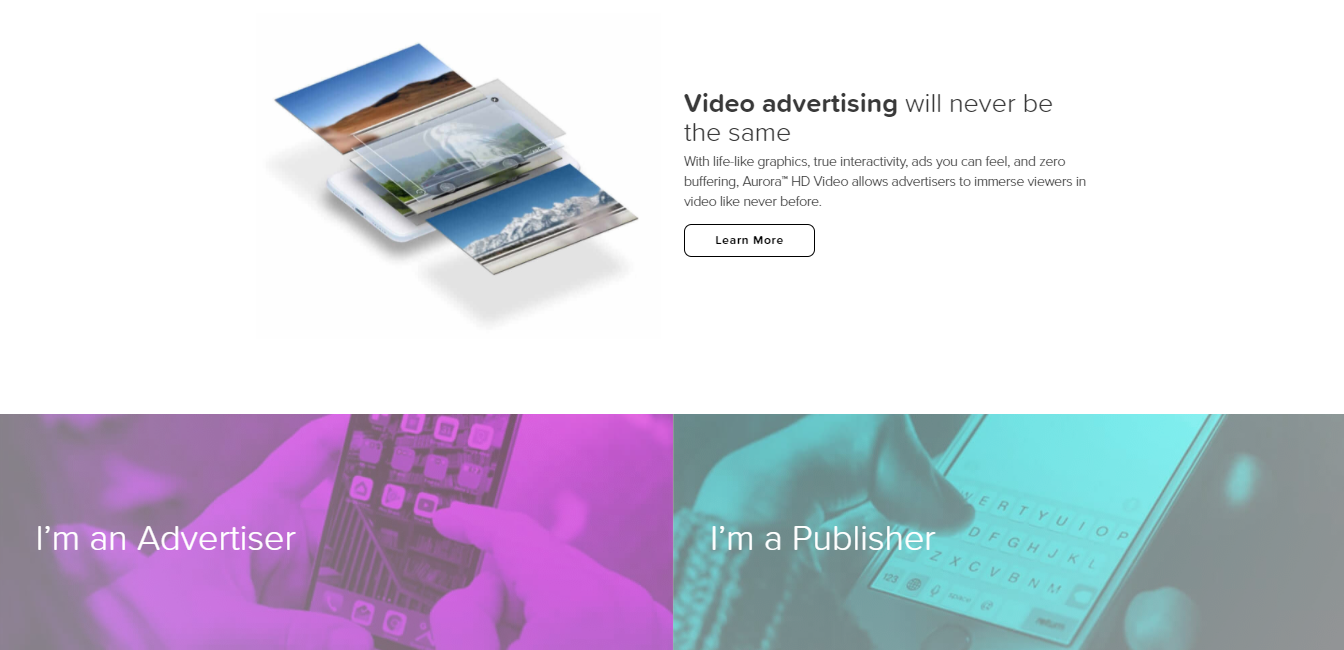 AdColony is one of the giants of the mobile advertising market. With thousands of partners around the world (many of the largest companies in the market), AdColony has been offering a comprehensive service since 2011 for both app owners and business owners.
With a great track record and based on constant innovation, this company won 76 awards in just one year (2016). This shows the reliability of their work.
We believe it is a good option to enter the world of mobile app monetization.
Study Your Audience
As we always say from Convertify, the important thing in every digital business is to know the user.
In this case, knowing it means knowing what the format will be that will give us greater revenue and that does not bother the user, since no one wants to enter an app in which the ads drive him crazy.
Knowing your audience will give you the advantage of understanding which movements allow you to grow and which ones are putting you a little further behind the competition.
It is undoubtedly necessary work that can be developed as a team. Brainstorming is a good initial technique, which should then be backed up by the data that our app provides us with on user behavior.
Choose an Ad Format
Choosing the format of advertising is basically deciding how it appears in the app. There are several formats on the market, but today we are interested in showing four of them:
– Video Ads
Video Ads are a well-known format used in applications. It consists of the appearance of a video when the user changes pages.
Generally, in applications such as games, this video provides benefits to the user, such as an extra life.
It is true that videos are easier for the user to watch, and they are usually things that interest him. But we should also keep in mind that if it is a video that cannot be passed and that lasts a fairly long time, it can be very frustrating.
– Banner Ads
Banners are advertisements that usually appear at the top or bottom of the application page, occupying a small but permanently present space in the application.
It is widely used in applications that do not want to disturb the user with advertisements that appear out of the blue and do not allow them to continue what they were doing, but if we must say it affects the interface of the application. And usually, the colors and the design is different from ours.
– Interstitial Ads
This format consists of videos or promotional images that appear full screen in the app.
These tend to be more personalized to the user, such as offers of a product that the user has been viewing in their browser.
It is a format that has a good CTR. So it could be considered as a good option.
– Native Ads
Native Ads are less intrusive advertisements that correspond to the design and interface of the application.
A great example of this type of advertising is Instagram. In the social media giant, advertisements appear in the form of posts or stories, following the design line of the application.
Another example can be in a news app, in which a promoted post appears in the middle of the different news.
Choose Your Pricing Model
This is one of the most important points in terms of making money with your app, as it consists of what will be the way your app will monetize. That is, what statistics will determine the amount of your income.
Cost Per Action (CPA)
The CPA is a model in which advertisers pay for the number of times an action was completed in your app. This means that you would pay, for example, for the number of times a user of your app subscribes to an advertiser's newsletter or actions of the style.
Cost Per Mille (CPM)
This model is based on what it costs to show the ad to a thousand people. That is, the price is determined based on the 1000 prints of the advertising.
It is a good model for those who have a high display flow of their content. So you should know if it serves you or if you should choose another model.
Cost Per Click (CPC)
The CPC is one of the most traditional models of mobile advertising, mainly based on payment by advertisers according to the times that users clicked on advertising.
Cost Per Install (CPI)
This model is based on the payment for each time a user downloads the application from a third party starting from the advertising in your app.
Ads are placed on digital channels to get users to download an app. And when this happens, the app owner is paid. It is exclusive for mobile apps.