When talking about application design, we can imagine various techniques to give aesthetics and visual impact to an app or a mobile game. But the truth is that this theme reaches far beyond the use of colors or attractive shapes for the user.
In addition to the correct functionality, it should offer absolute usability. When using an app, the reality, perspective, and expectations of the user or client have to be considered.
In this sense, design and usability must work together in a structured and coherent way. Before development begins, this step is essential. It is imperative that information be organized hierarchically, fluid, and offer the highest user experience possible. We tell you everything in this super guide.
Let's talk about app design
Do you know what mobile app design is? From the list of functionalities, it is a factor that structures the navigation of an app. It is at this point that the visual standards that will apply to each element and screen will be defined.
Therefore, this design guarantees information organization and truly fluid navigation. Thus, the user can enjoy a positive experience.
A brand's app is designed to provide a similar or harmonious image to seduce the target audience, or user profile. There are three types of app design, which we will learn about below.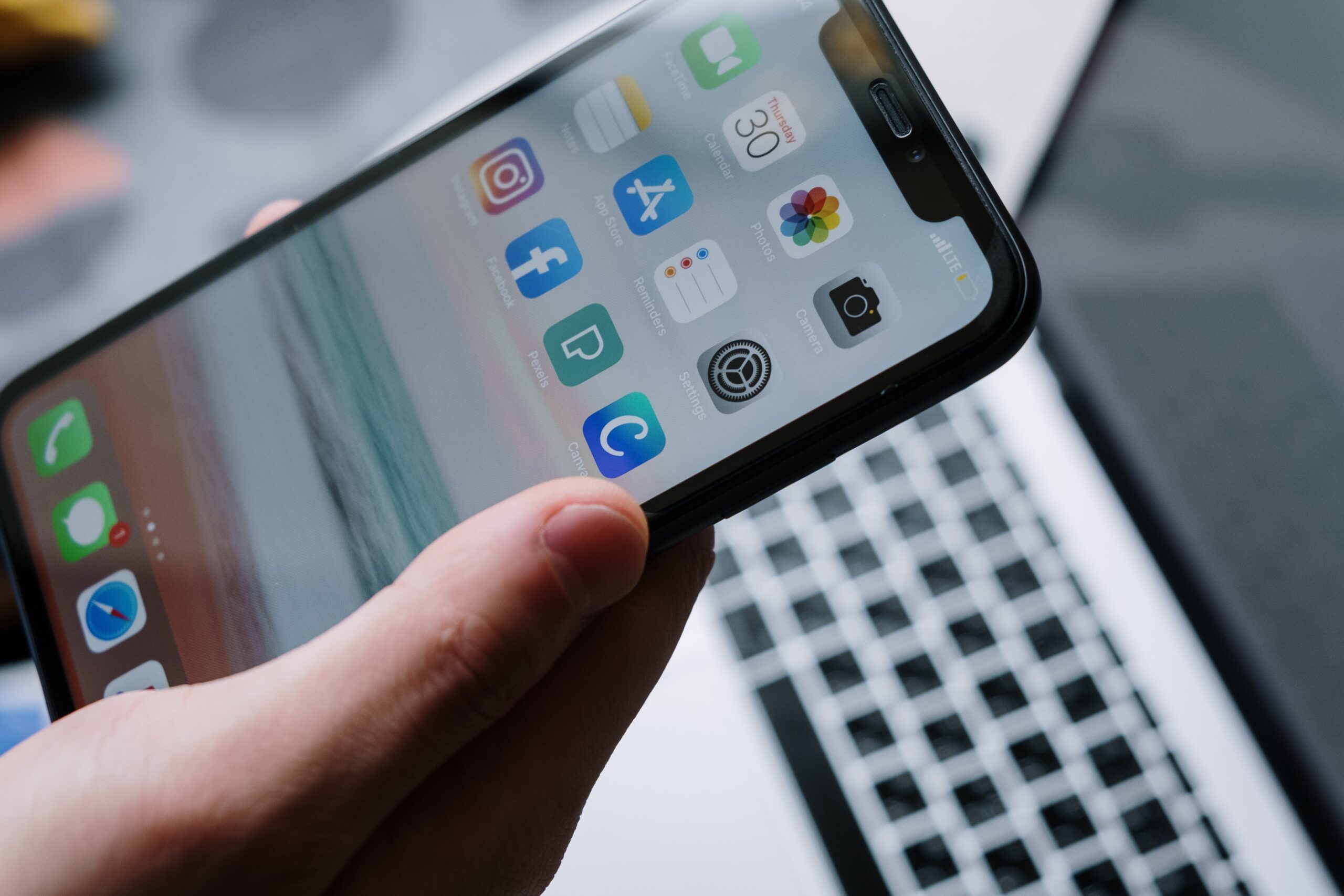 UX or User Experience
The term UX stands for "User Xperience" or user experience. This design is user-centric. Consider, for example, what you want to do on the screen or in the mobile app.
We are offering a design based on those experiments before, during, and after the interaction with a mobile device's screen.
You should improve your experience with technology equipment in addition to providing aesthetics to the client.
In this sense, factors such as identifying the user profile or knowing their needs represent the key to a high-quality UX design.
UI or interface design
An interface design or UX "User Interface" is designed from the perspective of the mobile device. We're talking about smart phones, tablets and phablets, among others.
We visualize on the screen what happens inside the device, and where the user accesses and where not. UI design involves content, text creation, design consistency, and other resources.
IxD or Interaction Design
Do you know the acronym IxD? It means "Interaction Design", which translated into English is interaction design. It consists of defining the way to use the designed interface, interaction flows and device responses.
For example, if the client performs a single touch, double touch or a slide, they will access a specific screen. In other words, what is learned in the user experience is applied here and adjusted to the interface design.
For the success of this design, it is necessary to test with users, in order to balance the perception of the designer with the client. The idea is to generate a practical and fluid product.
Interaction design defines the behavior or interaction of a computer or system in response to its users. Mental models, mapping, or interface metaphors represent the psychological basis for this design.
Principles of a successful user interface for mobile applications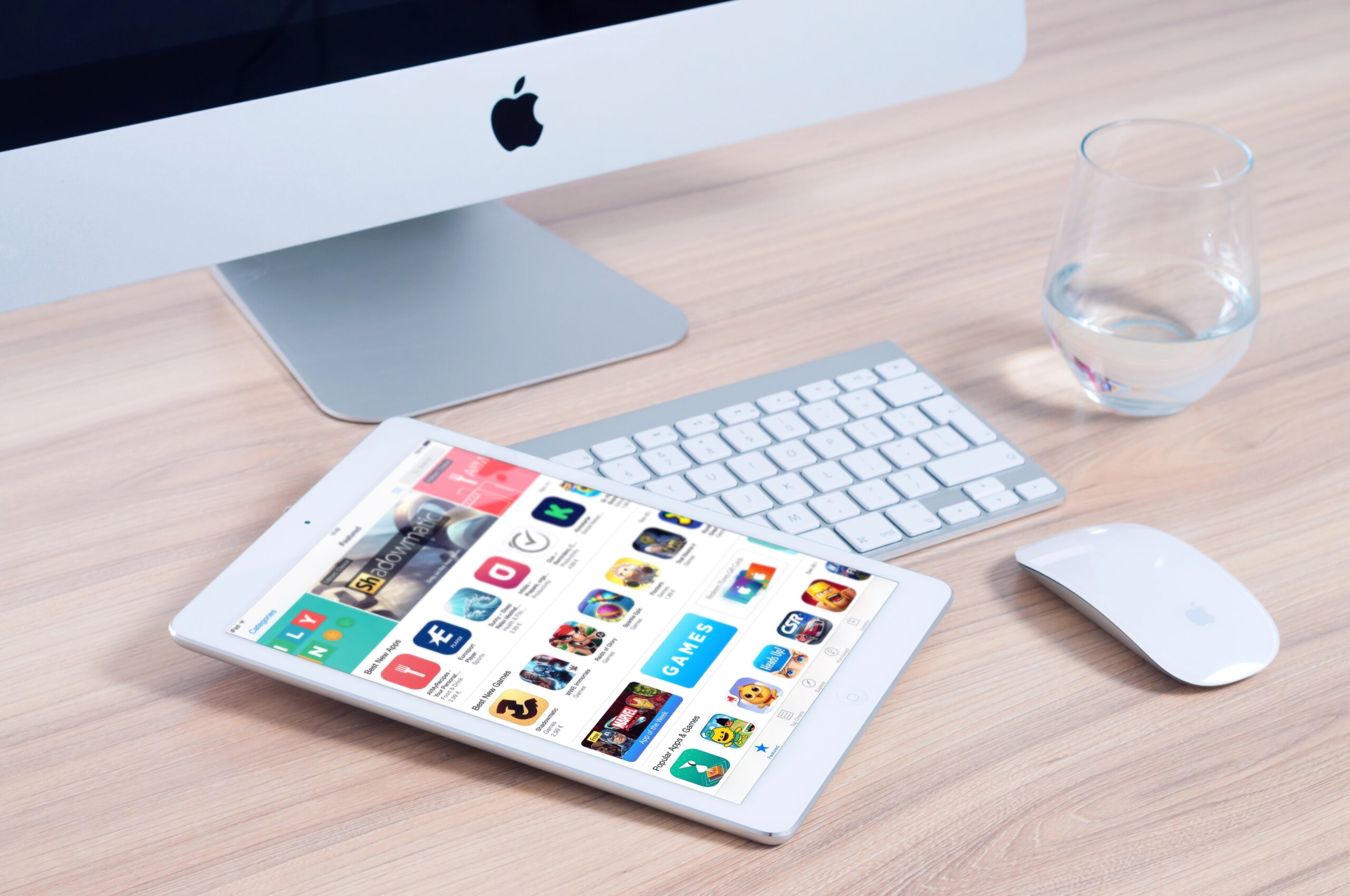 If you want to have a high-quality user interface, pay attention to the principles in mobile apps. We will explain to you.
Coherence, minimalism and simplicity
If the user predicts how to use an app and agrees or is correct in its usability, he will feel that he is in control. Creating this experience is fundamental in UI and UX design.
When using a Smartphone, the user requires components that provide coherence and help them understand what they want to do quickly.
The appearance of an item should communicate to the customer what will happen when they activate, tap, slide, or interact with it. If these do not exist, there will be confusion and users may become uncomfortable.
Designing a mobile experience means understanding the concept of minimalism and applying it to your app experience. Simplicity is paramount on mobile devices and there is not much room for error, so it's crucial not to overwhelm users.
It is imperative to be precise. If the information is not necessary, it is not worth including. This guideline applies to the content, menus and other functional sections of the app.
Control (put the user in control)
The user should feel in control of her experience with the app. how to achieve it? Simple. The app must offer an element of control to the user, through a consistent and easily predictable design.
Text, Images, Video, and Other Mobile Design Tech Tips
Regarding the design of the text, it is essential that it has a functional and simple structure. Typography is an influential aspect of communication for users, so it must be readable.
Less is more. It integrates a family of fonts used by major companies worldwide. Google, for example, uses the Roboto font, and iOS uses San Francisco. Follow this pattern and provide a similar line.
You can use 16 px as the font size. To make reading more comfortable, analyze the contrast, not only of the font, but also of the background on the web or app.
Remember that devices are also used outdoors, and screen glare can make low-contrast content unreadable. In specific cases, you can follow these tips to have a readable text.
Limit the length of the lines so that the user does not activate the zoom while reading.
Avoid the use of capital letters.
Make sure the line spacing is appropriate. Choose a harmonic level that doesn't overly compact or expand the information.
Images
Mobile screens offer high quality and resolution. Therefore, it is wise to take care of the aspect ratio. It is best to have an adaptive or responsive solution.
This process will detect the screen size and adjust the resolution of your app images. There are some phones that are excellent and very advanced.
For example, the iPhone X is a device that uses a different resolution than most other phones. This is hidden behind a bezel, which represents technically empty space.
Video
Video has developed by leaps and bounds, especially on mobile devices. Therefore, a high-quality video application must be designed to provide a powerful video experience.
Many users prefer to view their videos in portrait mode. This factor indicates that the design should work vertically and horizontally.
Other mobile app design and development tips
Do you already know the thumb area? This element provides an analysis of the practical use of the devices. Thus, we know how the Smartphone should be held and how this affects the design.
Other users hold their device with one hand. Sometimes they do it with the left hand and sometimes with the right.
This preference means that only one area of the screen is easy to reach with the thumb when the device is held in one hand. The thumb zone changes between devices, depending on the size of the screen.
Personalization
There are countless ways to personalize the app experience and increase app engagement. Personalization allows you to connect with diverse users and offer them a better app adapted to what they want.
Accessibility
A well-thought-out design should allow users of all kinds to use an application. Be aware of how hearing, vision, and other disabilities can affect the usability of the mobile app.
For example, did you know that about 5% of the world's population is colorblind? The most common condition is due to the inability to distinguish between red and green.
In these cases a problem is generated, since these are the colors used in error and success messages. For this reason, an independent icon could be added here that indicates what it should be.
Login and profile
Creating highly personalized applications requires users to create an account. This is generally not well received. However, it is essential to have a clear and concise design. We tell you.
Number of short fields
Offer simple one-click logins, similar to Google and Facebook login.
An option to sign up should be included on the login pages.
At the center of the highly personalized app is the profile screen. This allows the user to interact with your application in a personalized way.
The profile must have personalized information related to the application. However, it is critical not to include too much information.
It is also essential to work on the navigation system. For example, a profile should be part of any tabbed menu.
Researching the most common users and roles can help you understand the right information to prioritize in a profile view.
Home screens (menus)
The home screen is potentially one of the most significant screens in an app. This is the screen that users navigate through and interact with the essential parts of the app.
Many home screens have a search bar or search feature. This is used to allow users to access the right content or the right page.
The home screen should contain clear navigation elements that allow the user to quickly access the most frequently accessed pages of the app.
Many home screens display these selections in the content itself. Sometimes this is done in the form of cards. If this is done, it is important to include only the most important options.
Permissions
Permissions are needed for many applications. However, a successful design must strike the right balance between asking for permissions and negatively affecting the user experience.
Have you ever opened a new app and discovered tons of permission requests? This is a quick way to increase user churn and hamper UX.
Therefore, it is wise to predetermine the situations in which it is acceptable to ask the user for permissions.
Electronic commerce
The main function of an e-commerce application is to entice users to buy a product and to complete the purchase. There are some screens that are exclusive to this type of application.
Conclusion
When designing an application, it's important to have experts in this field to assist in solving doubts and securing a high level of service.
Convertify is your professional ally when it comes to developing safe, risk-free, and high-quality apps.
Contact us and discover why we are your #1 choice to raise the level of your business through today's technology. We are Convertify.